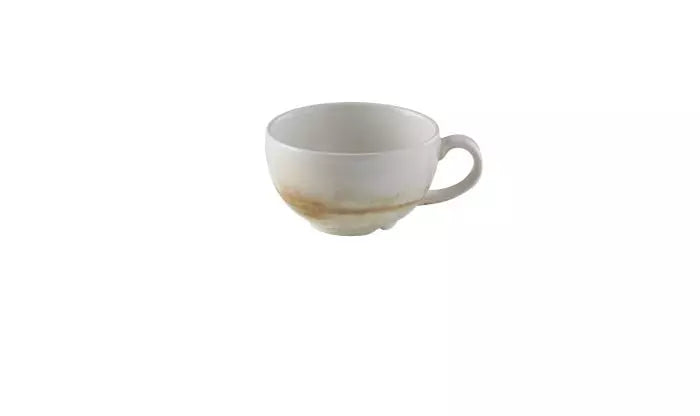 Maker's Finca Sandstone Coffee Cup 8 oz.
---
Finca is a multi-tonal print that mimics the worn textures of rustic interiors and architectural designs. Crafted and creative, Finca is finished in a semi-matte, hand dipped glaze, enhancing the character of the collection and leaving original 'makers marks' on the reverse of each piece. Decorated in-glaze for industrial toughness, The Maker's Collection is designed for professional use.
We're your complete café solution. From design & installation, to product supply. We care about doing things right, personal service, quality fit outs, quality equipment and great coffee.  Get in touch to become a wholesale member.