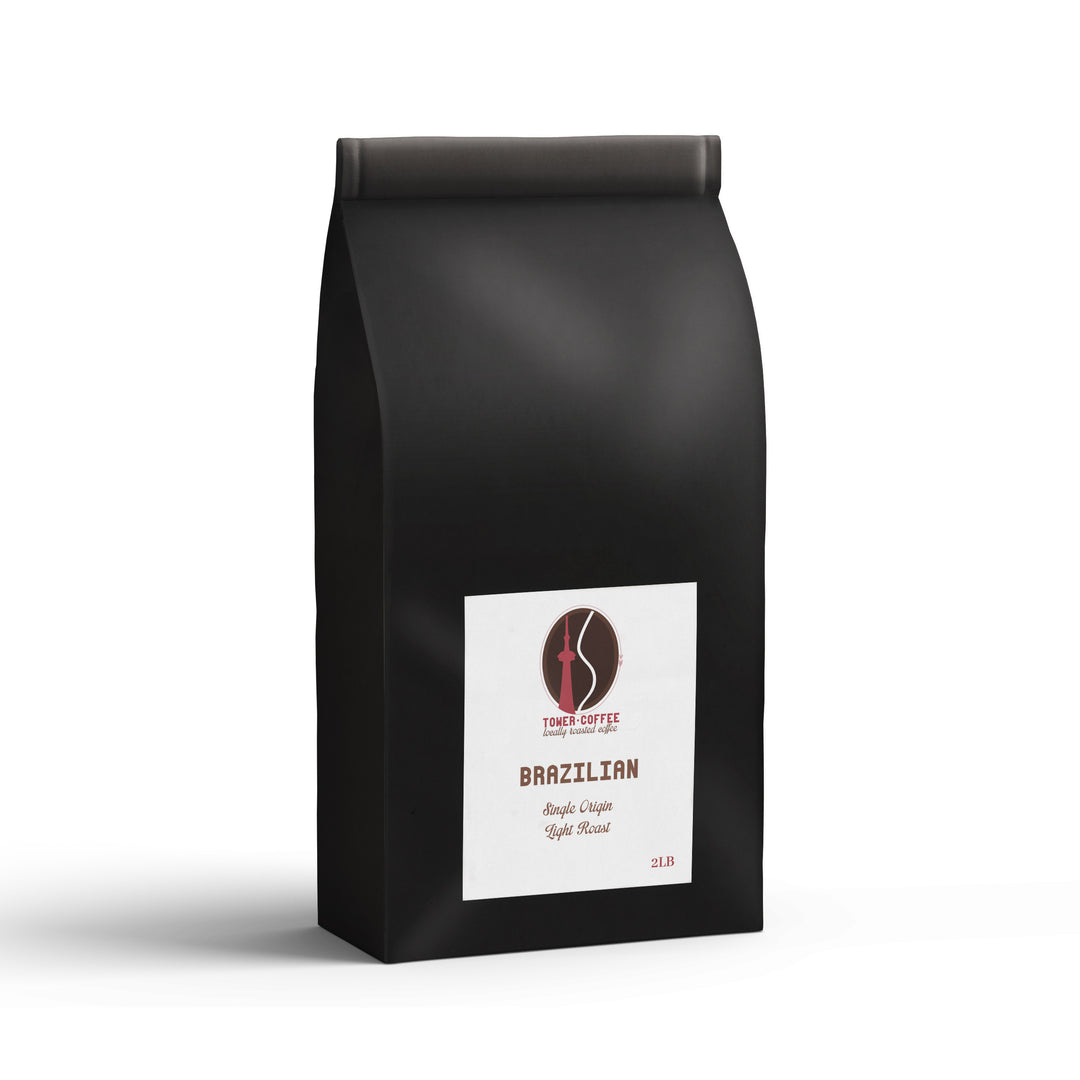 Tower Coffee Brazilian Blend
---
Release yourself in the embrace of this exceptional coffee! With a stimulating aroma that fills your senses, it is smooth to the tongue with undertones of bittersweet chocolate, nuts and caramel. It is hard to resist refilling your empty cup once you have finished the first one.
Acidity: Low
Aroma: High
Body: Light/Smooth
Roast: Light Roast
Region: Santos, Brazil
We're your complete café solution. From design & installation, to product supply. We care about doing things right, personal service, quality fit outs, quality equipment and great coffee.  Get in touch to become a wholesale member.